We offer K9 Handler Training Worldwide. Our K9 Handler courses are given in Holland (The Netherlands) or at any location in the world. 
Our K9 instructors will assist and train your staff in any discipline possible. Our canine handler training programs are intensive and valuable for any k9 dog unit.
For a custom-made price offer please contact us by using our contact form.
K9 Handler Courses
We offer a large variety of K9 handler courses. Your students will be trained to become experienced K9 handler by our experienced instructors. On request the students will be certified as official K9 Handler.
The K9 handler courses:
Patrol Dog Training
Detection Dog Training
Search and Rescue Dog Training
Patrol Dog Training Course
The patrol dog training for handlers – given by K10 Workingdogs instructors – are very popular. In the K9 patrol dog handler training the students will be taught to do :
Selection of dogs
Kennel Maintenance and Sanitation
Health and Feeding
Obedience
Building searches
Area searches
Article search
Criminal apprehensions
Handler protection
Tracking missing persons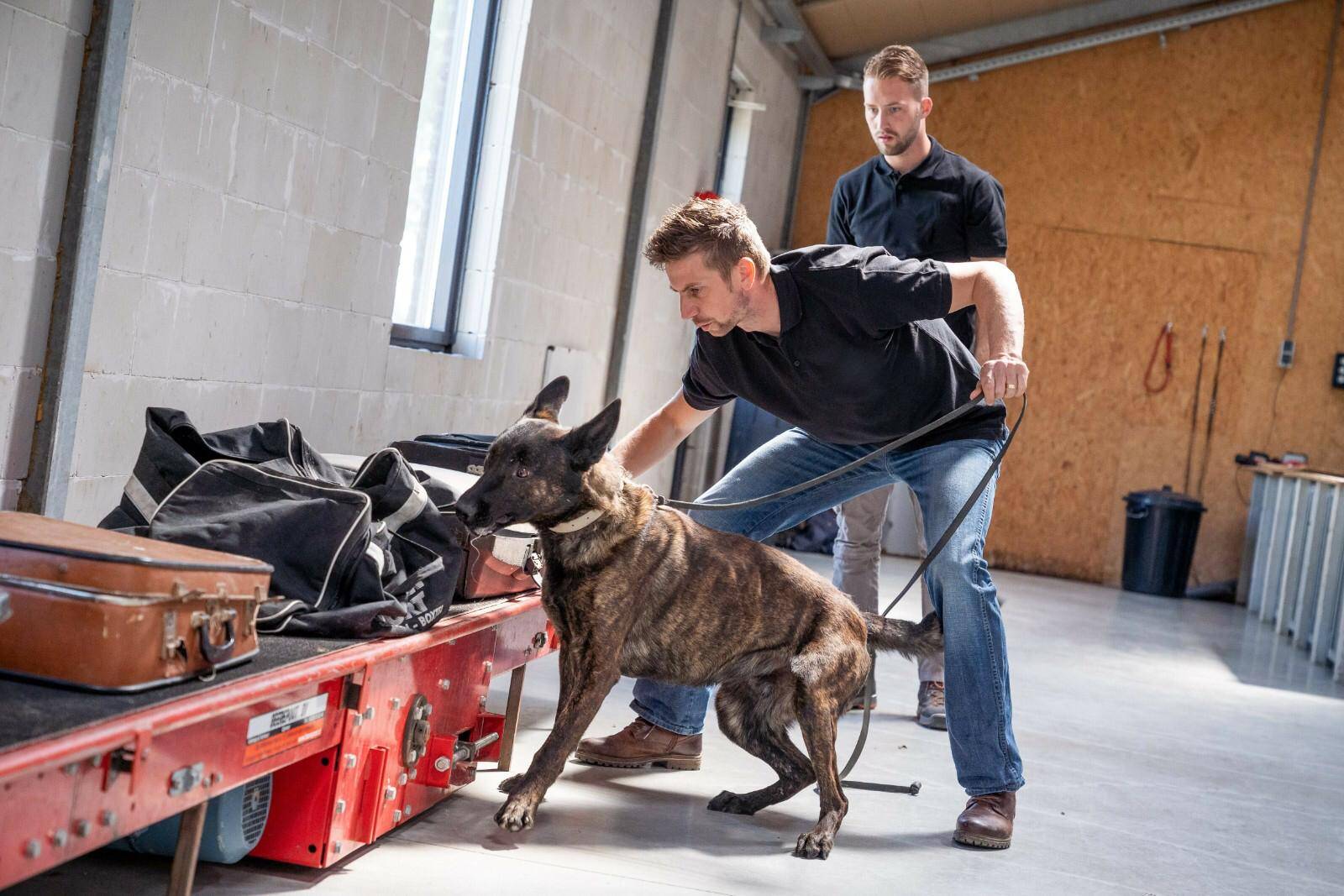 Detection Dog Training
Detection dog training courses will focus on the dogs' search behavior. Handlers will learn how to read and train their detection dog. Detection dogs training courses are given in:
Narcotics
Explosives
Searching bodies (corpses)
Search and Rescue
The narcotics detection dog training for handlers will focus on learning the dog to detect and locate a point of odor (like heroin, marijuana, XTC or methamphetamines). To become a detection dog trainer, students will be taught to execute searches in different environments.
The explosive detection dog handler training is similar as the narcotics training. Of course the odor is different. In the handler training we use various explosive material like :
Dynamite
TNT
Semtex
Black Powder
Etc.
K9 Handling and training
All our K9 handler courses are given by experienced trainers or instructors. We will make sure that your handlers will get the best K9 handler training possible. All courses will be custom-made – adjusted to your organization.
K10 Workingdogs B.V. is an experienced K9 handler training school with more than 30 years of experience. Please feel free and contact us about the possibilities for your organization now !
Allow your K9 unit the best dog handler training ! Our courses are given in the Netherlands or on request at your location, anywhere in the world !
Diploma and Certifications
After successfully finishing the k9 handler course K10 Workingdogs B.V. will award the student with a diploma or certification. 
K10 Workingdogs B.V.
Koevering 2
5491 SX Meierijstad
The Netherlands
Tel. : +31 413 786 783
Cell : +31 6 2953 1141
Mail : info@k10workingdogs.com

Chambre of Commerce : 75701812
VAT Reg : NL860367812B01

Bankinformation :
IBAN : NL19RABO 0345945654
SWIFT/BIC code :  RABONL2U