Tracking dogs for sale !
We have the best tracking dogs for sale ! At K10 Working dogs we carefully select our dogs from our vendors and train them according international standards.
Tracking working dogs can pick up any scent and are often used by police or military forces. We deliver our dogs worldwide !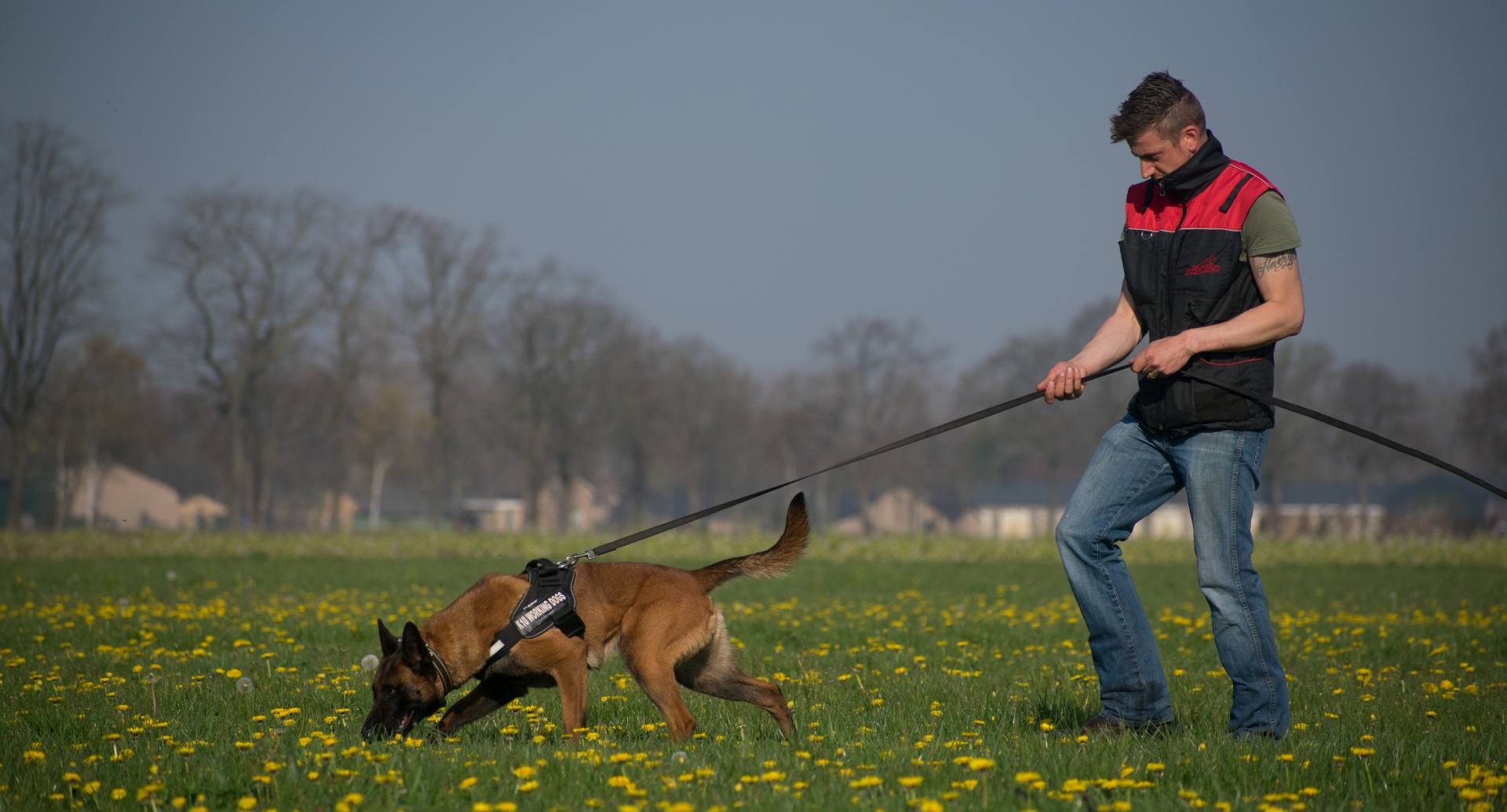 Our tracking dogs can also be trained according the customers' standards and indicate articles in different positions in different areas. Field tracking is basic training for these dogs. 
Different breed of tracking dogs can be used, however most of our dogs are German Shepherds or Belgian Malinois. They have great drives and are willing to track any scent !
How are dogs able to pick up a scent ?
A combination of human scent and environmental scents make it possible to have dogs track a scent. Of course not every dog can be trained to work for the handler this way. We only select the dogs that more or less have a natural drive to track a trail. 
Training tracking dogs
Training tracking dogs is an intensive process. On average it takes about two to three months to have a fully trained tracking dog. 
Our trainers train these dogs on a daily basis and work with them in different areas. 
Single or Dual Purpose
It is possible to acquire dual purpose dogs from us. This means that the tracking dog is also trained in a biting program and can be used as patrol or protection dog as well. 
Medical
All our dogs are in between 8 and 24 months old. They are carefully selected and receive a medical psychical check after arriving in our kennel. X-rays of hips and elbows are taken to make sure that the dog can work for several years without problems. 
All dogs come with international passports that hold vaccination records and identification.
Curious ?
Are you interested in our tracking dogs ? Please feel free to contact us and ask about prices and availability. 
Handing over tracking dogs to customers
After the tracking dogs had intensive training it is time to handover the dog (or dogs) to our customer. On request we can do this anywhere in the world. It is also possible that customers come over to Holland. We would be gladly assist you with your accomodation and transport.